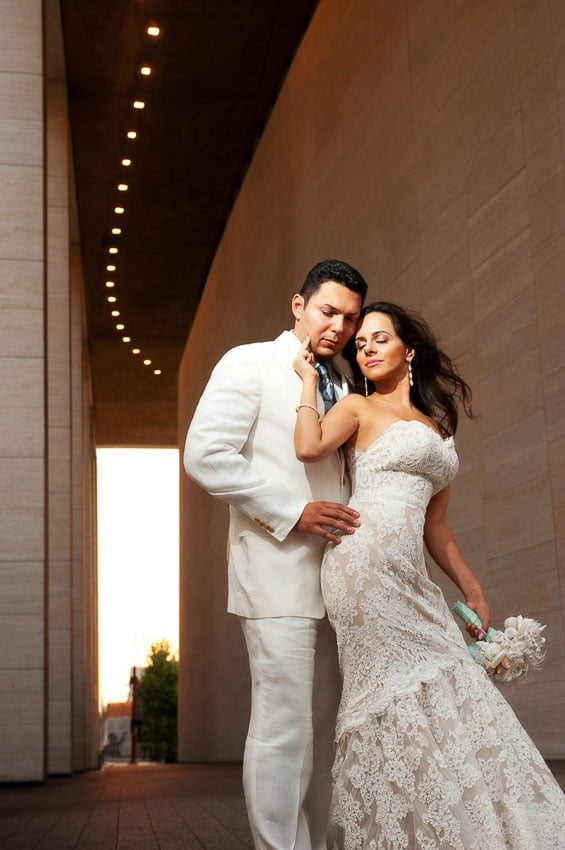 Your wedding images should make your eyes open wide and your jaw drop to the floor as you gasp in delight.
The photographs from your wedding should transcend the simple pieces of paper they are printed on.
Results like these will be determined by locating and selecting the right wedding photographer, which is going to take some time.
Other than pricing, what should you be looking for in your wedding photographer? After all, this single decision will determine how you remember one of the most important days of your lives together, and the clock is ticking.
Here's a 6-step strategy I've created to help newly engaged couples clear the confusion, narrow down their lists and finally make contact.
1. Start your research ASAP.
This is probably my most important piece of advice. As I'm writing this blog post, I'm replying to an email from a couple who is getting married in the next month, and unfortunately I have to inform them I'm already booked.
Most of the wedding photographers you're interested in are individual artists, which means they can only be at one place at one time. Once an engaged couple has booked a wedding photographer, then that photographer is contractually obligated and should no longer entertain future requests for the same date.
The same could be said for a popular band you may want to reserve for your reception.
The quality of an artist will cause a higher demand. Waiting until the last minute to begin your research may greatly limit your options.
Think about this next idea….
Your favorite wedding photographer may be over your budget. But, because you started your research early he/she is sill available.
Book the photographer at his/her lowest package. If you have done this early enough, then you should have plenty of opportunities to upgrade your package before the date of your wedding.
You can use this idea with many of your wedding vendors. Do you think a florist would tell you "no" if you requested to spend a bit more for additional flowers at your wedding?
Researching asap gives you the opportunity to surround yourself with the best vendors on the day of your wedding, which means less stress and more time to enjoy your big day.
Don't wait until the last minute.
2. Thin about photographic style.
Visit the first 10 pages Google lists when you search for "Houston Wedding Photographer", or for photographers in your area. Just because a wedding photographer's site is not on the first page of Google doesn't mean their work is inferior to others.
Make this part simple and fun.
Just look at the home pages of the sites you visit. Which one hits home with you? Which one touches you the most? Try not to think of cost at this point, but simply begin to make your list of top 15 or so favorites. You can go more in-depth into the sites later once you begin to narrow things down.
3. Look for Experience.
Begin to narrow your list down by looking at the amount of experience the photographer has. One year? Three? Ten? Thirty?
Personally, I sold my first image in 1986.
If you were going into heart surgery, you wouldn't want to hire a doctor who would be performing heart surgery for the first time.
How many years has the individual been a professional photographer? Is this something the person does every day of the week, or is wedding photography just something they do on the weekends?
Is the company employing many different photographers, or is their only one primary photographer and his/her team?
Is retouching offered?
NOTE: Make sure to watch these in full screen mode to really get a sense of what is happening.
Think of experience in other aspects as well. Large weddings and small weddings? Are they just local, or are they experienced enough to travel?
Have they photographed at your facility before?
Find a search field on their blog or site and search for the name of your wedding facility and see what comes up. Search for the words Bridal Portrait or Engagement Portrait as well to find examples. Search for the words Wedding Album and review some of their wedding album designs.
Is there an archive of their blog on their site? This may give some additional insight into years of experience.
Look for a link on the photographer's site called "View Your Wedding", or something along those lines. This should show you a clearer picture of what you will receive, as more than likely only the photographer's best work is on their homepage. Also, make sure to look at the most recent wedding posted, as a photographer is only as good as his/her last image.
4. Discover Their Passion.
If you want to find a passionate, experienced artists as your wedding photographer, then you need to ask the right questions. Wedding magazines and the like all provide a list of basic questions to ask your prospective photographer, most of which can be answered by simply reading the photographer's FAQ page on their website.
Don't just look for the artists passion in their work. Search for the answers to the following questions as well.
Are they part of any professional organizations? Have they sat on the board?
What awards have they won?
What are their goals for continuing education?
Are they an expert in their field? Have they written any books or been published?
5. Search the BBB
Searching the BBB before making a large purchase with a company is always a good idea.
6. Do not call! Submit a contact form instead.
You should have now narrowed down your list to your top 7-10 choices.
Now, contact all of them at the same time using the contact form located on their website.. and then time how long it takes for each photographer to get back to you.
This might give you a good idea as to how responsive the photographer will be to your future concerns.
You will most certainly have additional questions for the wedding vendors you've reserved, and you will need those questions answered quickly as your event date approaches. Having to wait for a question or concern to be addressed may add additional stress and delays in your planning.
Be selective in what you write in the Notes Field of the contact form. If you truly want a response, simply writing "Pricing and Packages please" will not create a strong desire for the photographer to work with you. Let them know they are in your list of top ten, and tell them why.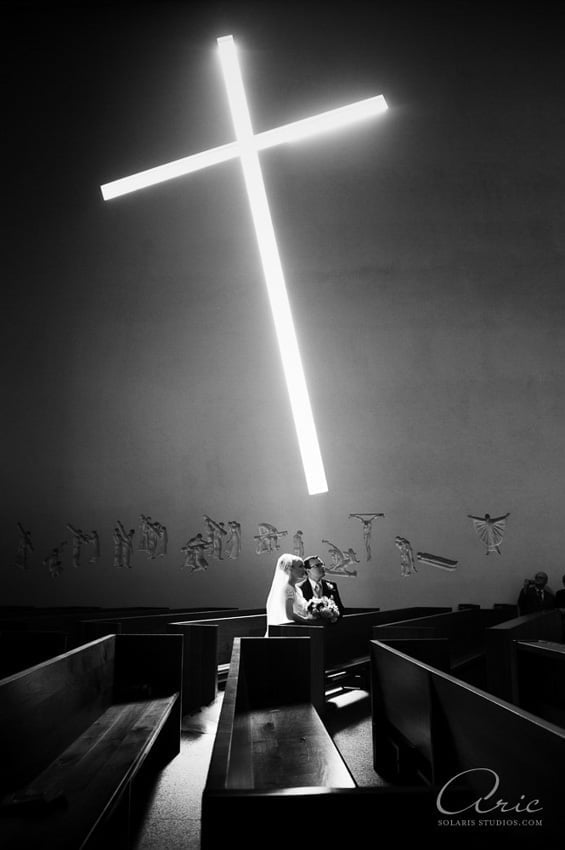 Your wedding images should make your eyes open wide and your jaw drop to the floor as you gasp in delight. The photographs you have printed from your wedding should transcend the simple pieces of paper they are printed on. Results like these will be determined by locating and selecting the right wedding photographer, which is going to take some time.
Want To Learn Even More?
You've read this far, so I have a nice gift for you.
I sincerely do care about the images created at your wedding.
No matter who you hire to photograph your wedding, I'd like to share some real world advice which experience has taught me to help ensure your wedding photographs look their best.
Arm yourself with some great tips you would never think of. Download my free, short, easy to read (filled with pictures… of course) eBook , The Bride's Path to Perfect Wedding Photography.
Happy hunting and congratulations on your engagement. Begin your research now and have fun!
Author: Aric Hoek
Houston Wedding Photographer
Twice awarded Houston Photographer of The Year.
"The second best man at your wedding."
Solaris Studios, Inc.
10407 Thornhurn Court
Houston, Tx. 77065
USA
281-477-7222
Google